Chris Howell
Education AV Consultant
---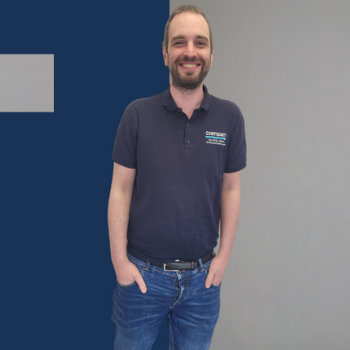 Qualifications & Accreditations
Technology
Technology improves the quality of life by making daily tasks easier and more efficient to complete. It also provides entertainment! It allows us to complete tasks quickly as well as quick communication with customers over a range of platforms.
Working at Comcen
I like to build a great rapport with customers and make sure that I fully understand their needs to allow the most suitable solutions to be provided.
Staying up to date with the latest business technology
Trade newsletters and reading online articles.
Personal and professional motivations
Providing for family, meeting & exceeding targets, and building relationships with customers.