Karen Kenny
Corporate Account Manager
---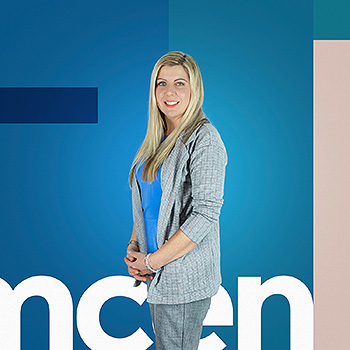 Qualifications & Accreditations
BSc Hons Technology & Business Studies
PGC Leadership
Microsoft MCP
Acronis Sale Professional
Veritas Sales Expert
VMware Certified Professional
Smart Whiteboard Trainer
Technology
Technology is exciting, I love seeing how tech can improve how we all work, communicate and collaborate. It's nice knowing how it all works. Helps you to do your job quicker! Having the Latest i7 processor is amazing my Laptop and PC are so much faster, there is no waiting. The SSD also makes boot up a breeze. Being able to display my work on Dual monitors is such a great thing I can just toggle between quotes and orders with ease.
Working at Comcen
I have worked for Comcen for nearly 18 years, supplying IT to Corporate and public sector customers. Offering solutions and advice on the best Hardware/Software to buy in the market. Being an Independent IT Reseller means we can look at what's available from all the vendors and compare pricing and specifications to fit in with the customers' needs and budgets. Giving them the best fit for their business or organisation.
Most of the customers I look after I have worked with since I started and consider some of them to be friends. I will often work together with IT managers on projects they are tasked with. Honesty is really important and if I don't have faith in a product or service I just wouldn't feel comfortable recommending it. Also the benefit of years of experience, I often get asked questions like … 'What's the best 4K monitor?', 'What's the best Graphics card for Cad Work?' and 'What Laptop is the best value?' etc. So being able to share my knowledge and be a trusted advisor is an important service.
Making sure my customers are aware of any new Technology or changes in the industry is always a priority for me. I like to respond quickly to any quote requests and get orders delivered quickly and efficiently that's something I pride myself on.
If there are any issues keeping my customers informed every step of the way is a must. It's all part of being a good Account Manager.
Staying up-to-date with the latest business technology
Understanding leading-edge technology is easy, we are always encouraged to go on regular courses and attend new technology events. We can also sit Vendor exams so we can gain accreditations to sell the products we offer. We regularly have vendors in the office demonstrating products and technologies that we can then share with our customers.
Personal and professional motivations
Family, working hard and providing a good life for myself and my family. Being good at my job and making sure I stay on top of the latest developments in the industry.