Digital Signage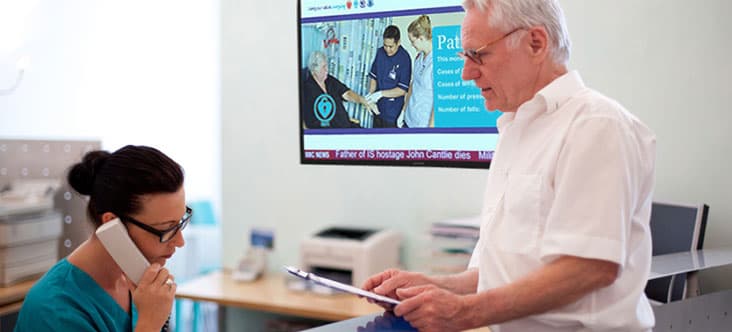 ComcenAV offers cost-effective digital signage and interactive solutions. Our turn-key digital signage solutions include hardware, software,  installation and support. We focus on finding the right match between technology and affordability for our customers. Whether you are a small business, Public Sector organisation or a large corporation; be it a single stand-alone unit or an enterprise-wide network; ComcenAV can provide you with a custom digital solution, suitable for your specific need and priced to your budget.
Share Information and Advertise
Digital signage is used to display information, advertising content and messages on dynamic digital signs, for example, large LCD/Plasma screens; with a common goal of delivering targeted messages. Furthermore, it allows you to reach your audience like never before by using dynamic video feeds, pre-defined widgets, social media campaigns, and news feeds.
Eliminate the cost of Printing
They eliminate the cost of printing, traditional signboards and informational displays. It has proven to be a better alternative to static signs, posters and billboards in virtually all industry verticals. The technology is flexible and versatile; start with one digital sign and expand the network as per budgets and requirements.
Deliver Dynamic Visual Messages
Digital Signage can help you deliver dynamic visual messages to optimise your customers' experience while driving sales. Most importantly, the latest signage management systems allow remote access from virtually anywhere, anyplace via a standard browser.
Digital Signage Solutions
Our offerings include a wide range of solutions, such as:
Interactive touch screen kiosk,
Digital menu boards,
Window projection system; and
Digital signage for:
Restaurants
Hospitality
Financial institutions
Education
Healthcare
Stadiums and arenas
Convention Centres
retail, and
Marketing and advertising, to name a few.
For further information, we invite you to call [01792 515504] or email us to set up a demonstration of your digital signage needs.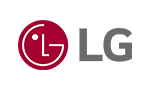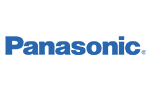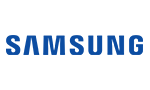 Related Products: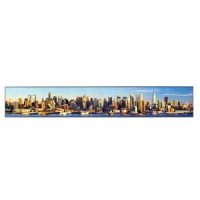 Ultra HD large screens deliver an immersive viewing experience. Dynamic content is delivered on one screen since the new widescreen […]
View Product
Brightsign XT1143 Expanded I/O Player Offers the most powerful H.265 4K and Full HD video engine with 4K upscaling and […]
View Product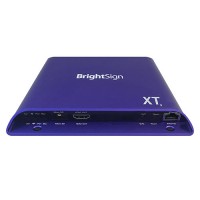 O ers our most powerful H.265 4K and Full HD video engine with 4K upscaling and dual decoding of one […]
View Product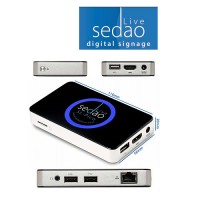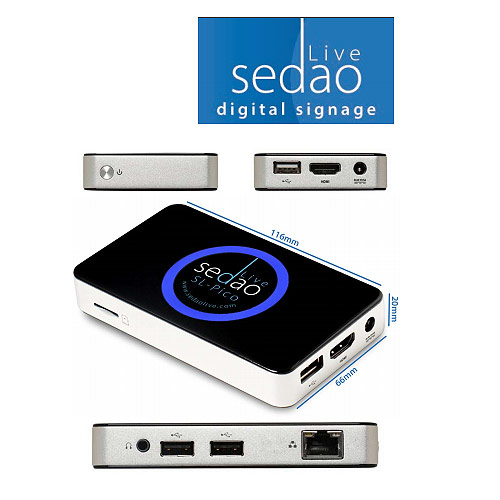 This tiny player packs a massive punch for single screen primary school applications or digital notice boards. Simply connect to […]
View Product