Audio Systems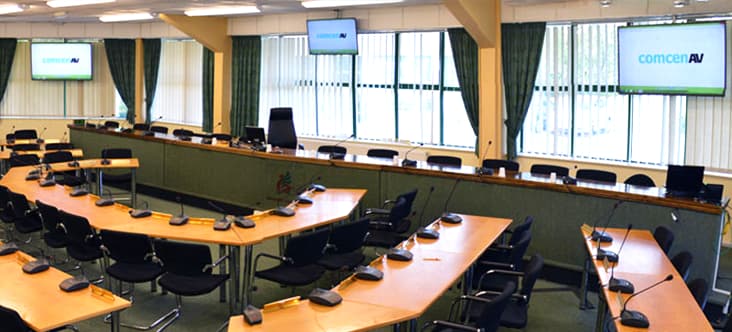 All ComcenAV audio systems are designed with functionality and versatility in mind to meet your specific audio requirements.
As an industry leader ComcenAV design and install audio systems for businesses and organisations across the UK, including education, health care, public sector and corporate clients.
The versatility of our audio system solutions provides the perfect complement to any boardroom, classroom, lecture theatre, hall, meeting room, reception or public area.
Our experience means we're uniquely qualified to provide our clients precisely what they require, from comprehensive design to turnkey solutions.
Audio System Solutions
Amplifiers
Audio Conferencing Solutions
Ceiling Speakers
Classroom systems
Halls
Lecture theatres
Network audio distribution
PA Systems
Wireless Microphones
Related Products: